Ecommerce Merchant Account
Apply Today, Be In Business Tomorrow
We at Merchant Marvels specializes in credit card processing services for high risk merchants.
Contact us to increase your sales and pay less in processing fees.
What is an e-commerce merchant account?
This option isn't available to online e-commerce businesses because they can only collect payments in electronic form.
Before accepting electronic payments of any kind, including credit and debit cards, a business must set up a merchant account with an acquiring bank. Without the assistance of these merchant acquiring banks, it would be impossible to process and settle electronic transactions in an effective manner.
A comprehensive merchant account agreement that outlines every aspect of the bank's relationship with the merchant, including all fees and transaction expenses that the bank would charge, is required by the acquiring bank when opening a merchant account. For some services, base fees that are due monthly or annually may also apply.
Why are e-commerce merchant accounts considered high risk?  
Consumers fully anticipate a convenient, secure, and safe experience when they shop online. Working with a payment provider that enables you to handle online credit and debit card payments while offering your online consumer base a seamless experience is crucial for e-commerce merchants. 
Payment processors often classify e-commerce businesses as high-risk. In most cases, this is due to the constantly unpredictable nature of their assets. However, other factors influence this, and they include: 
Online fraud
More consumers shop online as more people feel at ease conducting business on their computers, cellphones, and tablets. This online shopping and payment use a method known as CNP, or card (or cardholder) not present, which categorizes an e-commerce merchant account as high risk.
Lack of funding
A startup eCommerce business may lack sufficient funding, which limits its ability to address problems and raises the risk for payment processors.
High chargeback rates
This mostly occurs when customers are dissatisfied with the item or are reconsidering their decision to make the purchase, or they have overspent or bought something on a whim. When customers are unhappy, they either complain to the retailer, send the item back, or get in touch with their bank to request a chargeback on the credit or debit card purchase. When this happens, the merchant is liable for the loss. Your company appears riskier to banks and payment processors, the more chargebacks it receives.
Why do you need an e-commerce merchant account?
Ecommerce merchants may better manage their finances thanks to merchant accounts. You don't need to physically keep track of, count, or handle money because the majority of transactions take place online using debit and credit card payments.
For both in-person and online credit and debit card processing. A merchant account enables merchants to accept credit and debit cards for payment, and your merchant account can be created by a payment processor. 
How to choose an e-commerce merchant service provider for your business.
Doing your homework on potential service providers is one of the most crucial pieces of advice for high-risk merchants. You should look for a merchant services provider that has experience working with high-risk clients, preferably those in your sector.
When working with high-risk merchant account service providers, stay away from payment processing companies that charge predatory, exorbitant rates. Although it is not uncommon for providers to charge extra rates in this circumstance, it is frequently unneeded.
Take the time to read testimonials or client reviews in order to successfully avoid exploitative processing services. Find a high-risk merchant account supplier who has a user-friendly, professional website.
If the website is of poor quality, the payment processing provider may have limited funds, which could result in difficult usability and excessively high prices if the provider needs to recover losses.
Additionally, make sure to carefully read the terms and conditions listed on the merchant application and request clarification as needed. This will reduce the likelihood of unpleasant surprises in the future.
Do I need both an e-commerce merchant account and a payment gateway?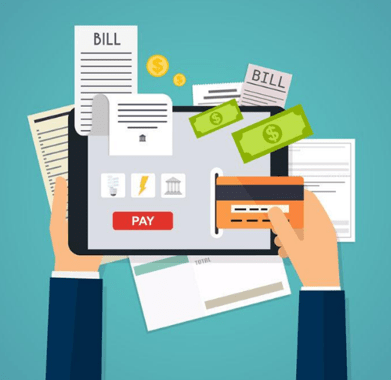 Signup Today For a Merchent Marvels Account
What is an e-commerce merchant account?
A merchant account is strictly for accepting card payments. Without a merchant account, a firm can only accept payments in cash or via bank transfer. A merchant account is absolutely necessary to accept card payments.
What is a payment gateway?
Merchants can accept credit card payments thanks to a payment gateway.
The Point of Sale (POS) terminal, which accepts credit cards in physical stores, is the payment gateway; in online retailers, it is the "checkout" portal.
Remember that a payment gateway and a payment processor are two different things. The payment gateway's only responsibility is to gather and send the customer's credit card information to the payment processor.
A merchant account enables businesses to receive money from these card transactions, whereas a payment gateway is a customer interface that permits the collection of card data. A company cannot accept card payments from clients without both.
Therefore, it is crucial to have a merchant account and a payment gateway.
How online e-commerce credit card processing is continuously growing.
More than half of Americans favor online shopping over traditional retail. Is it fair to blame them? They don't have to deal with crowds, which saves them time as well. They won't face criticism from other customers for continuing to shop in their cozy jammies.
This way, e-commerce companies gain a larger portion of the profit pie every year. Because of this, virtually all brands are moving online. This is a result of systems naturally evolving because consumers love ease.
In-store shopping is unpreferred by more than half of Americans. Why are they to blame? They don't only save time, but they also avoid dealing with crowds. They won't face criticism from other consumers if they choose to remain in their cozy jammies.
This way, e-commerce companies gain a larger share of profits with each passing year. Due to this, the majority of brands—if not all—are moving online. Because consumers desire ease, systems are naturally evolving in this way.
We are aware of the expansion of online credit card processing and the rising popularity of this payment option among consumers. Because of this, we maintain fair prices. Our professionals understand how to manage high risk accounts effectively, but they won't use this as an excuse to overcharge you.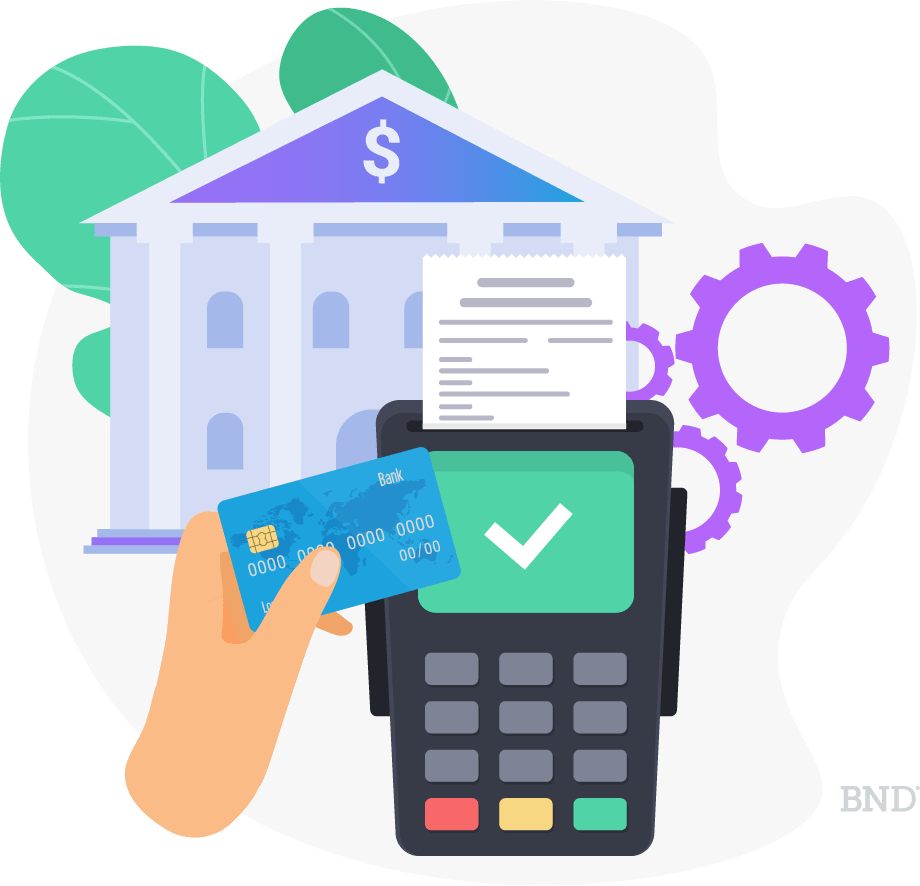 Signup Today For a Merchent Marvels Account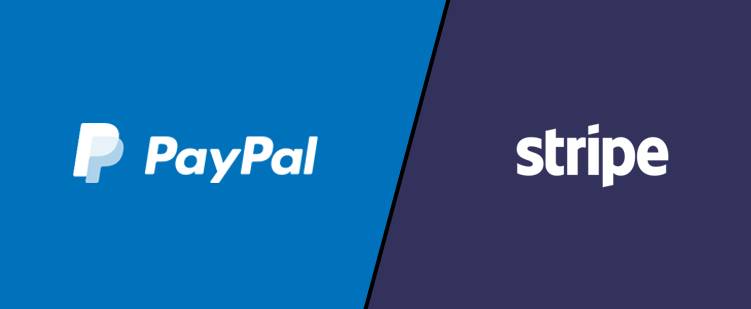 Signup Today For a Merchent Marvels Account
Why you should go for a dedicated e-commerce merchant account for your e-commerce business instead of other PSPproviders like PayPal and Stripe
PayPal, Square, and Stripe are all common examples of payment service providers. These companies can work with you to help with processing payments both online and offline. You can even handle your payments on a phone or an iPad.
While PSPs have significant benefits over merchant accounts, it's worth noting that there are some downsides. For instance, PSP accounts can sometimes be shut down without notice for a range of reasons. A single large-ticket transaction may have your account frozen.
PSPs often struggle to provide the best customer support too. As your business grows, you might need more support from your service provider to ensure that you can manage payments reliably.
The Documents Needed For An E-Commerce Merchant Account
Look for payment processors and card vendors with reliable chargeback management systems to prevent fraud from negatively affecting your CTR. All chargebacks are promptly flagged by these software solutions so the business may take fast action to fix the issue. And the most effective software use AI algorithms to spot probable fraud. They continuously watch all transactions for suspicious trends or other warning signs. Top subscription businesses have the staff and procedures in place to deal with chargebacks and keep an eye on them so they don't affect the company's bottom line.
The Documents Needed For An E-Commerce Merchant Account
Below is a list of the documents required for an e-commerce merchant account:
Merchant Account Application: Completed in full and signed. Identification documents: This is also one of the vital documents needed to open a merchant account. Without a valid means of id, a merchant stands the risk of not getting his/her account open. An example of a means of ID is an international passport, driver's license, ornationall ID. Other IDs of business partners may also be requested. A Voided Check: A voided check must contain the business' exact name. It also certifies that the business has a valid business checking account. Utility Bill: This can include gas, electric, or cable bills and must be no more than three months old when submitted with the merchant account application. Business Bank Statements or Business Bank Letter: The last three months' worth of banking statements that ascertain a business is operating and functional. Credit Card Processing Statements: Three months' worth of credit card processing statements. These statements show chargebacks and refunds as well as the volume your business does. website or Marketing Material/Business Plan.
Other documents required may include :
A certificate of incorporation  
Memorandum and articles of association.
Recent (up to 12 months) certificate of good standing (if applicable)
Certificate of incumbency
Constitutional documents (if applicable)
Certificate of registered office or equivalent (if applicable)
Certificate of director and secretary or equivalent
Certificate of shareholders or equivalent 
A partnership agreement or deed (if applicable) only if you are in a partnership firm can be given as one of the documents. 
Proof of the permanent residential address of all related parties of the company (directors, secretary,
Short CVs of the ultimate beneficial owner/s and authorized signatories (if applicable)
A copy of the license (if applicable)
Trust deed or similar instrument (if applicable)
How to Keep an E-Commerce Merchant Account in Good Standing?
To keep your e-commerce merchant account in good standing, the following recommendations should be followed:
Use the same company name throughout all client contacts, including your website, order confirmations, and description. Customers will believe there is an issue and request a chargeback if they do not recognize your descriptor.
Until the chargeback window closes, keep all client transaction records accessible.
Your terms and conditions, privacy statement, exchange, and return or refund policies should all be clearly stated on your website and in your order confirmation emails. You shouldn't rely on the fine print; it should be clear. Make sure your users are aware of your terms completely to prevent dissatisfied people.
The company's full legal name, phone number, and address must be prominently displayed at the bottom of your website.
Be open and honest about your products, including their characteristics, images, sizes, and other details.
Keep your promises to customers regarding delivery schedules and customer service.
For each shipment of tangible products, use the delivery confirmation as evidence of delivery for each shipment of tangible products.
Make a follow-up call or send a satisfaction survey a day or two after arrival, if possible (and appropriate), to make sure the user is satisfied. Implement risk management and compliance procedures.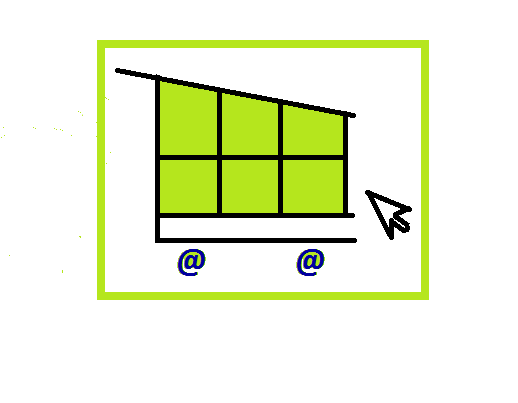 Signup Today For a Merchent Marvels Account
Why Do You Need a Good eCommerce Payment Processing Provider?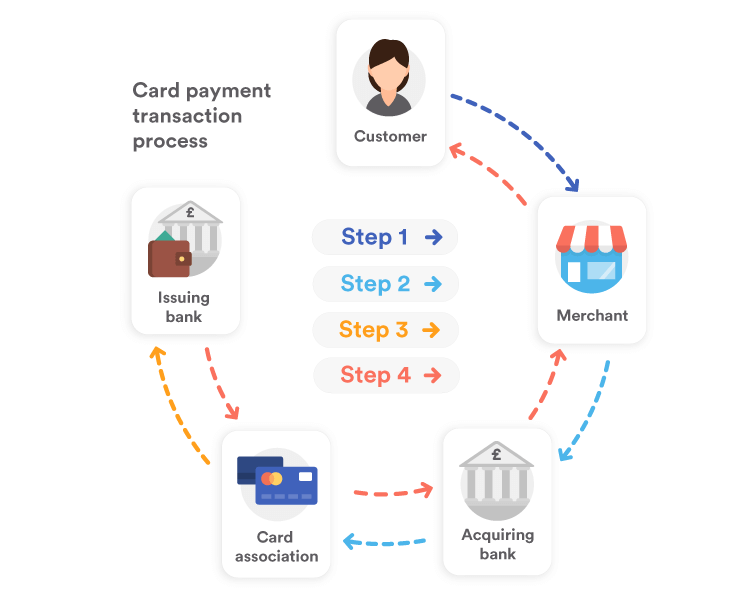 Signup Today For a Merchent Marvels Account
4/5 Americans buy something online each month on average. Your company is unavoidably at a disadvantage if you don't have a processor for credit or debit card online payments. If you had merely an online payment service provider, you would be losing out on 80% of possible purchases. Services for processing online card payments are provided by well-known financial organizations like Chase, PayPal, and Wells Fargo. Customers benefit from a quicker online checkout procedure, while eCommerce retailers benefit from a simple payment option. However, opening a merchant account with a major payment processing company can be challenging for small internet businesses. This is because a merchant is at high risk due to certain variables. have a high incidence if you have a low credit score. If you have a low credit score, a high rate of chargebacks, or if your business is in an industry that is regarded as a high-risk enterprise, things could be difficult. The second factor you must take into account when requesting a merchant account is the merchant fees. The contract's fine print must be carefully reviewed before you sign it. Some of the expenses you can anticipate from your payment service provider are annual fees, monthly minimum fees, credit card processing fees, and statement fees. Even if you fall into the high-risk category, you will still have a decent probability of having your merchant account approved. Our team of professionals has experience reducing losses, and we are prepared to assume the risk with you. Additionally, you receive full disclosure of all costs and expenses along the route. There are no unforeseen extra costs that will ultimately cost you money. Your business will succeed by partnering with experienced, dependable, and affordable online payment processors.
The Benefits of an eCommerce Merchant Account for Dependable, Secure Payments
Regardless of your level of familiarity with the inner workings of the payment processing sector, keep in mind that merchant accounts are necessary for eCommerce firms in order to accept online payments. In order to do online business, you must have an eCommerce merchant account.
It is much better to have a private eCommerce merchant account than a shared merchant account for expanding enterprises. If you work with us, we will help you set up a merchant account for your company using the safest and most dependable online payment methods, so you never have to worry about money becoming frozen because of peaks in growth or sales.
Why should you opt for a merchant account?
There are a number of reasons why e-commerce merchants should opt for merchant accounts, and they include: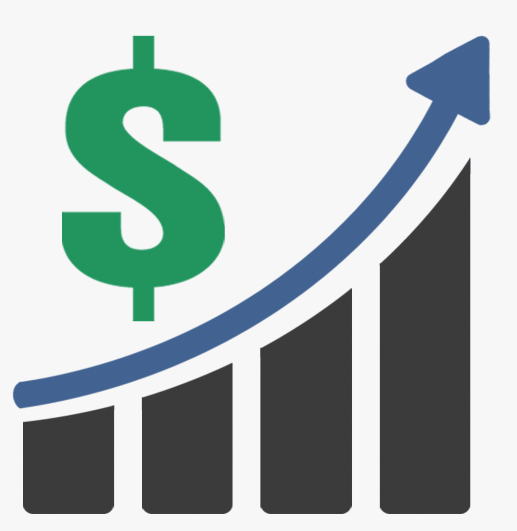 Increased sales
Being able to process online debit and credit card payments will help your business grow sales because many customers prefer to use credit cards for larger purchases.

Improved cash flow
Payment authorizations happen more quickly with a merchant account in place. Rather than individually billing each customer and waiting up to 30 days or more to get paid, the money is transferred to your account within 1 or 2 working days.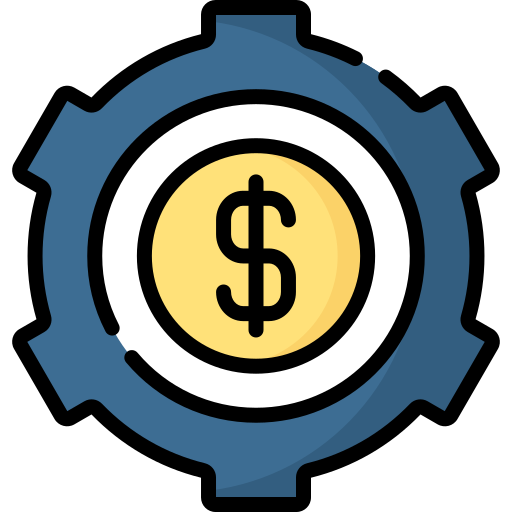 Easy money management
E-commerce merchants can manage their finances more effectively thanks to merchant accounts. You don't need to physically count, manage, or keep track of money when the majority of transactions are done online with debit and credit payments.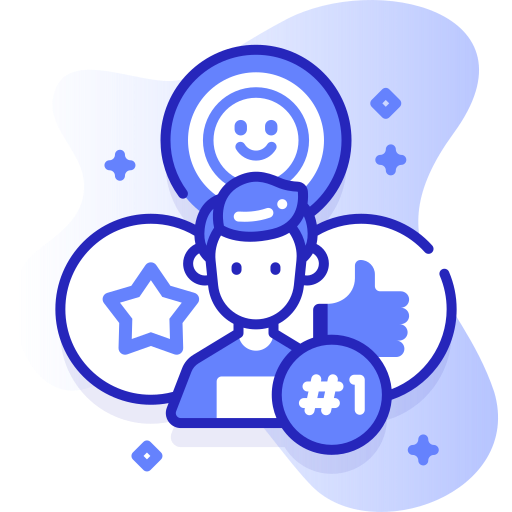 Better customer experience
Having the freedom to shop and pay using the methods of their choice ensures that your customers have a hassle-free shopping experience. This results in an improved customer experience, which can encourage repeat business from the customers.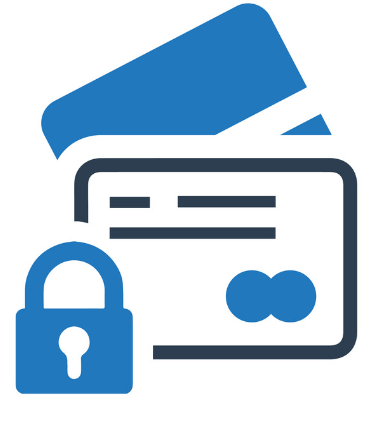 Secure payment processing
Payment gateways serve as a link that connects your company's business operations with online card processing capabilities, thereby lowering the risk of fraud and theft. By allowing your customers to pay however they prefer, you can increase conversions while ensuring secure checkouts.