Apply Today, Be In Business Tomorrow
We at Merchant Marvels specializes in credit card processing services for high risk merchants.
Contact us to increase your sales and pay less in processing fees.
Why is the adult industry considered high risk?
The adult entertainment industry, which includes a wide range of goods and services that fall into several categories, has a number of specialized markets. For instance, the adult entertainment market includes anything from films to gentlemen's clubs to webcams to escorting services.
There are many different minor niches that make up the adult entertainment industry, which is a huge industry in itself. There are many different items and services that fit into different categories since there are many different niches. A few of the specialties include:
Adult Toys and Novelties
Strip Clubs
Adult Massage Businesses
Adult Content Membership Websites
Adult Bookstores
Online Lingerie and Adult Clothing Shops
Escort Services
Due to the fact that not all processors support all categories, this level of variation adds to the high-risk rating. Additionally, adult entertainment retailers are in a high-risk category because they must balance selling products with age restrictions with other legal challenges.
Banks frequently refuse to put up high-risk merchant account for adult industry when services, like gentleman's clubs, are involved. Banks are also aware of the increased security and fraud risk associated with card-not-present transactions. These issues raise the possibility that these interactions will be high risk. As a rule of thumb, businesses that provide subscription-based or pay-per-minute services, such as adult entertainment businesses, are typically regarded as high-risk clientele.
The following are some elements that make businesses in the adult entertainment industry high risk: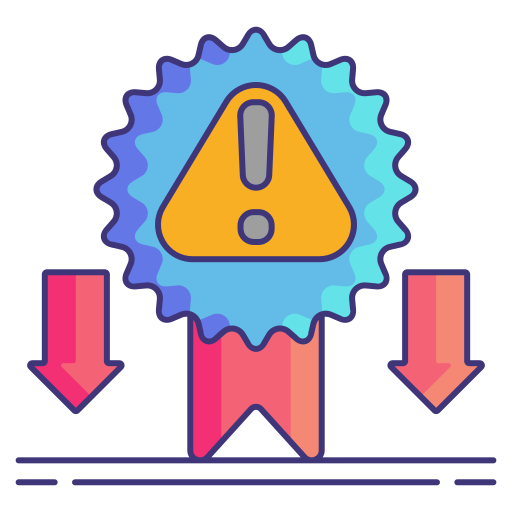 Reputational Risk
Although the majority of processors are happy to work with any lucrative company, they do need to consider their reputations. Even though they are entirely legal, some suppliers simply don't want to be affiliated with these kinds of companies.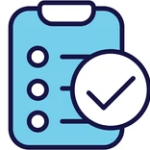 Heavy Regulatory Compliance Requirements
Compared to other business types, the adult entertainment industry is subject to more rules and regulations, particularly at the state level. In almost every state, there are minimum legal age limits for both performers and audience members. Other states expressly forbid the sale of sex toys and other adult merchandise. Compliance with these rules adds an additional layer of complexity that many processors do not want to deal with given that eCommerce businesses operate in almost every state.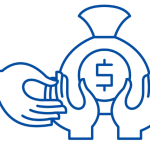 Greater Fraud Risk
While fraud is an ongoing issue for all eCommerce firms, it has long been an issue in the adult entertainment industry

Additional Protection Issues
Adult businesses need higher levels of security than other businesses since they are regular targets of hackers and other cybercriminals. A provider might decline to authorize you for an account if it believes that your company faces a high risk of a data breach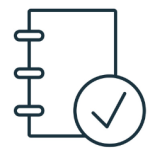 Organizational Policies
Even if a provider doesn't expressly reject adult entertainment companies, it may have written policies - frequently connected to the aforementioned considerations - that forbid doing business with an adult entertainment vendor.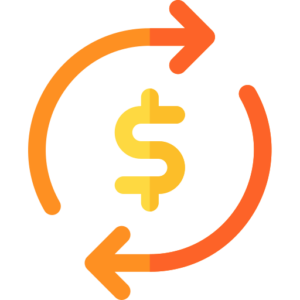 Subscription Payment & Card
Banks consider all businesses that process card-not-present transactions high risk. When cardholders aren't present to sign for their purchases, merchants have a harder time verifying customers are who they claim to be.
Why does the adult entertainment industry need a high-risk merchant account?
Adult websites are subject to discrimination by several of the most well-known or widely-used payment methods. Payment service providers frequently refuse to give services to adult entertainment merchants because of fraud, costs, and reputational risk.
Oftentimes, they permit you to use their service without explicitly informing you when terms pertaining to routine operations are altered. That holds true not only for their own terms but also for those of card issuers like Visa and MasterCard. The rules for adult entertainment establishments have recently been modified.
Employing an adult merchant account provides you with specific protections relevant to your high-risk sector, assisting you in remaining fully compliant with service providers, acquiring banks, banking partners, card payment processors, and federal requirements.
Why is the high refund a problem?
Chargebacks/refunds were created to give customers a simple method of disputing suspicious transactions and to safeguard them against fraud. Chargebacks, however, can threaten revenue for companies, particularly as friendly fraud increases in frequency. Both monetary and labor time costs are taken into account when calculating the cost of a refund. It can have a serious financial impact on your business by resulting in fees, product loss, increased processing expenses, and possibly the cancellation of your merchant account. When a chargeback occurs, the merchant is penalized with a chargeback fee, which normally runs from $20 to $100. The price increases with the number of chargebacks received. Whether or not the merchant wins the dispute, a chargeback can still affect their percentage and merchant account. You risk losing your merchant account, which allows you to accept credit card payments if you experience an excessive number of chargebacks in a brief period of time.
Why Does the Adult Industry Need High-Risk Card Services?
The business methods used in the adult entertainment industry frequently include a higher risk of refunds and unauthorized credit card use. Online and telephone service providers have to rely on "not present" credit card sales. Of course, this is not exclusive to the adult sector; MLM, CBD, and the tobacco industries all have to deal with it.
Customers may use stolen cards, and vendors won't be able to confirm the honesty of the customer over the phone or online. A sale that occurs without a card present could result in the store never seeing the card and having to take the customer's word for it.
Refund risks are also likely to increase across business formats. The following are a few payment methods for these business models:
Payments by the minute
Subscription-based services (also known as direct marketing-continuity subscriptions)
Little to no card processing history
Laws involved with adult entertainment sales
Payment-by-minute and subscription-based services generate a lot of charges over a short period of time. Running numerous expensive sales entails a bigger risk of bad cards. An invalid number could be present on a faulty card. The card might also be terminated or expire. The payment gateway may occasionally discover a stolen card in a batch and return it along with all the other fraudulent cards.
Therefore, a seller must track down the rejected transactions, get in touch with the clients, and pray that genuine errors are to blame. If not, the business uses out-of-pocket costs to make up for the missed time, things, and cash.
Is it OK to accept credit card payments in the adult industry?
Why do merchants accept credit cards when there are obviously alternative ways to generate sales? Convenience and the availability of a line of credit are the problems. Instead of using money they currently have, people can make purchases and pay them off over time. Customers are more inclined to spend more money overall when they have this option. Businesses can then boost their sales and profits. Also, potential clients want to know that a company is committed to doing business and will make every effort to fulfill requests. Customers may believe that a company has some stability if it can accept credit card payments. Customers may be encouraged to purchase additional goods from the company as a result of this trust and confidence as a guarantee of their credibility.
How can we help you get a high-risk merchant account for an adult entertainment business?
It is not always simple to set up a high-risk merchant account for adult industry businesses to accept credit card payments. As we mentioned earlier, a merchant account service provider might not object to the nature of your business.
Our service professionals provide you with the credit card processing services and assistance you require.  We are well aware of the difficulties involved in operating an adult entertainment business, whether the majority of sales occur online or at a real retail store. You might, however, have your offer for an account rejected. The merchant account service provider's refusal to deal with the issues associated with the adult entertainment industry is frequently cited as one of the causes.
There are no hidden costs or conditions when you engage with us. Instead, we provide competitive prices, individualized services, and a readiness to collaborate with companies that work in the adult entertainment industry. We assist businesses by offering a high-risk merchant account solution that will work for different businesses and vendors selling a range of adult entertainment goods and services.
We collaborate with you to achieve success because we want to see your business succeed. We provide practically any business with the expert support it needs, as well as dependable and consistent service. Your merchant account won't be closed just because of refund problems or an unusually large sales volume.
Adult entertainment business owners might benefit from our high-risk merchant account services and uninterrupted service if they are aware of the issues that are inherent in their business model.
To learn how our merchant account services can best meet your needs, contact us RIGHT AWAY
Is international card payment a problem for adult merchants?
Online card payments or card-not-present (CNP) transactions are first in line in a long list of issues with online payments to high-risk merchant account for adult industry. It's much more challenging for banks to distinguish between legitimate and fraudulent transactions when a physical card (or even the customer for recurring payments) is not required at the time of the transaction.
The length of the payment chain increases the likelihood that something will go wrong or that the transaction will fail when you factor in various local banking rules, payment methods, currency conversion, and thousands of kilometers between the seller and the buyer.
To mitigate these issues, you might consider:
Adding local payment methods
Localizing pricing for each international market
Tackling international fraud
Introducing new languages
Adding multiple currencies
How can we help to keep your chargeback rate under control and keep your account safe?
Your company might not be granted an adult merchant account due to the potential of chargebacks and fraud. Both of these aggravating scenarios should be avoided by business owners for the sake of their company's financial stability because chargebacks result in costs that can quickly mount up. The following are methods to prevent chargebacks and fraud:
Customers should be encouraged to create password-protected online profiles with your business.
requiring customers to voluntarily accept the terms of service on your website before completing transactions.
using the Address Verification System (AVS) to compare the addresses for the billing and shipping
On your website, you must require a Card Verification Value (CVV) for every CNP purchase.
If the majority of your consumers come from a particular nation or area, using IP Tracking to indicate anomalous purchases is a good idea.
utilizing three-party verification such as Verified by Visa's 3D secure technology
Before sending goods or rendering services, a two-day authorization hold is put in place to provide the bank or legitimate card owner a time to spot potential fraud.
Is subscription payment a problem for an adult entertainment merchant account?
The process of choosing a credit card processor is not simple, and subscription merchant account providers are no exception. The majority of recurring transactions, particularly subscriptions, are notorious for chargebacks.
People forget to cancel recurring payments for many subscription-based businesses in the adult sector, so they try chargebacks to get some of their money back.
One easy strategy used to prevent this chargeback scenario is to remind clients of upcoming recurring payments.
The Importance of Understanding 2257 for Your Adult Business
Banking institutions place a high priority on compliance with rules and regulations since doing otherwise could endanger their reputation, finances, or legal standing. The fact that the adult sector is subject to more regulations than most other industries merely means that there are more chances for noncompliance. In order to secure a high-risk merchant account for adult industry and promote the adult industry as law-abiding, it is crucial to abide by all regulations that apply to the sector.
That said, if your adult business employs performers of any kind, 18 U.S.C. 2257 must be followed in all aspects of daily business operations. Strippers, cam ladies, and phone sex operators are all performers. All adult content producers are required by law to obtain and record government-issued photo identification that proves the performer is at least 18 years old in accordance with Section 2257. This record must be kept for seven years. You must also keep this document for five years after your business dissolves if it does.
Applying For an Adult Merchant Account
Application procedures for a high-risk merchant account for adult industry companies are different from those for other high-risk businesses. Although the same data necessary for other industries will apply to you, you will also require some other information.
This is due to the legal age limitations and reputational risks associated with the adult sector.
When requesting your adult merchant account, you will require the following:
Certificate of incorporation
Personal and business financial history
2257 documentation for preserving records
Voided checks or evidence of bank accounts, such as a letter from the bank that has been signed and includes your account and routing numbers
Organizational chart (if applicable)
Prior processing statements (if applicable)
Compliant website
How to increase your chances of getting approved for an adult merchant account
Having understood how closely guarded this business niche is and how strict the rules and regulations can be, you should be ready to provide in-depth responses to several inquiries about your company and occasionally your finances.
If you don't pick a credit card processing provider with a lot of experience, getting approval for a high-risk merchant account for adult industry can be quite annoying and difficult for businesses in the adult entertainment industry.
You'll be required to submit a ton of paperwork as well as your personal details. This is due to the fact that a high-risk account often undergoes a wider underwriting process than a low-risk merchant. Second, the underwriting has to be finished before the business opens an account for you. Once approved, you may be sure that utilizing your account for payments won't result in any unanticipated freezes, holds, or payment terminations.
To make the process of getting approval seamless, you can: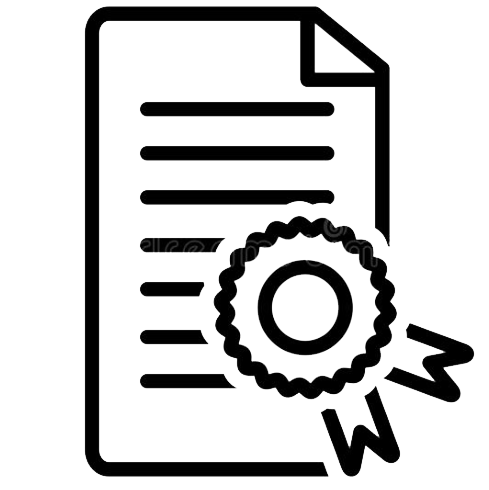 Organize your credentials
It's important to give whatever paperwork that the company deems appropriate or relevant, including your business license, business strategy, and other documents. Your bank statements may also be required if you are applying for the first time. It's a smart idea to have everything prepared so that you can promptly provide any information required.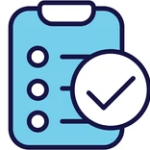 Be honest about your business
It's a common saying that "honesty is the best policy." this is especially true in this instance. Being dishonest or shady may lead to your account being temporarily suspended or terminated permanently. Openness and honesty are prerequisites, and it's crucial that you be totally truthful about everything your business does, including your products and services.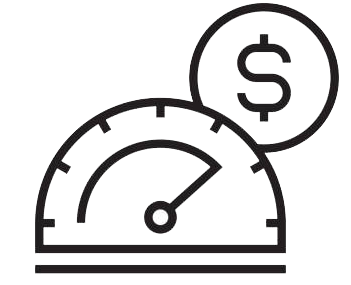 Boost your credit score
Making sure you have a respectable history of using your card for payments increases your chances of being approved. While this may not be practical for new business owners, if your personal credit score is on the lower side, your chances are normally lesser. Clearing your credit card and bill debt will also raise your likelihood of being approved.